26.2.3.

MetaSearch Catalog Client

MetaSearch is a QGIS plugin to interact with metadata catalog services, supporting the OGC Catalog Service for the Web (CSW) standard.

MetaSearch provides an easy and intuitive approach and user-friendly interface to searching metadata catalogs within QGIS.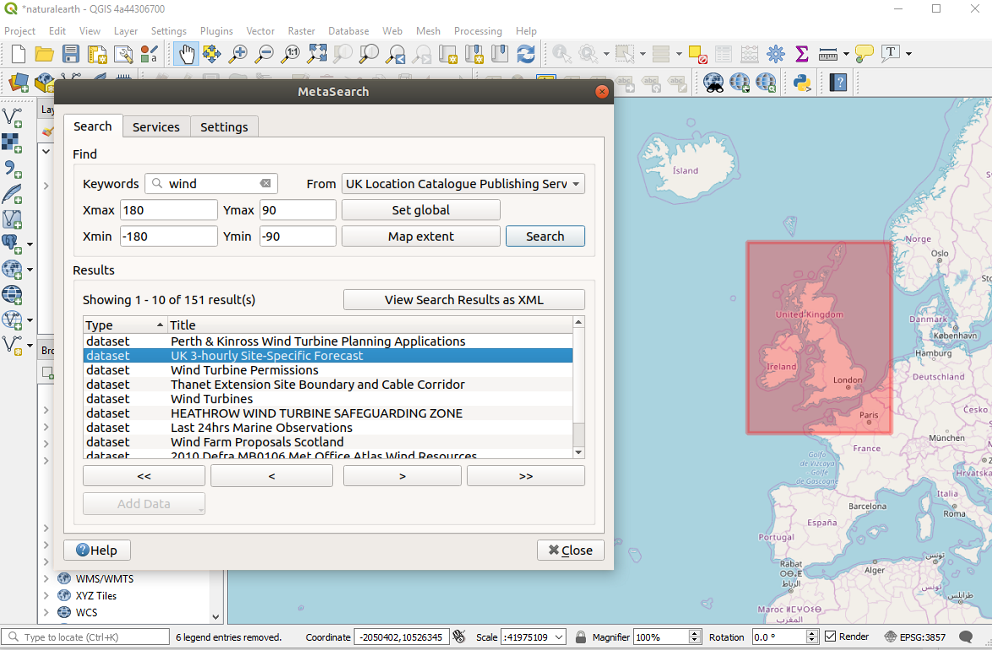 MetaSearch is included by default in QGIS, with all of its dependencies, and can be enabled from the QGIS Plugin Manager.
In some cases, the CSW will work in a web browser, but not in MetaSearch. This may be due to the CSW server's configuration/setup. CSW server providers should ensure URLs are consistent and up to date in their configuration (this is common in HTTP -> HTTPS redirection scenarios). Please see the pycsw FAQ item for a deeper explanation of the issue and fix. Although the FAQ item is pycsw specific it can also apply in general to other CSW servers.