3.3.

Lesson: 범주화

Labels are a good way to communicate information such as the names of individual places, but they can't be used for everything. For example, let us say that someone wants to know what each landuse area is used for. Using labels, you would get this: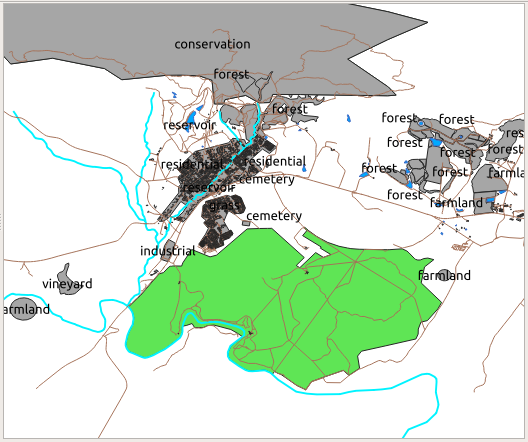 라벨을 읽기 어려울 뿐만 아니라 맵 상에 수많은 토지이용구역이 있을 경우 혼잡하기까지 합니다.
이 강의의 목표: 벡터 데이터를 효율적으로 범주화하는 방법 배우기.