3.3.

Lesson: Clasificarea

Labels are a good way to communicate information such as the names of individual places, but they can't be used for everything. For example, let us say that someone wants to know what each landuse area is used for. Using labels, you would get this: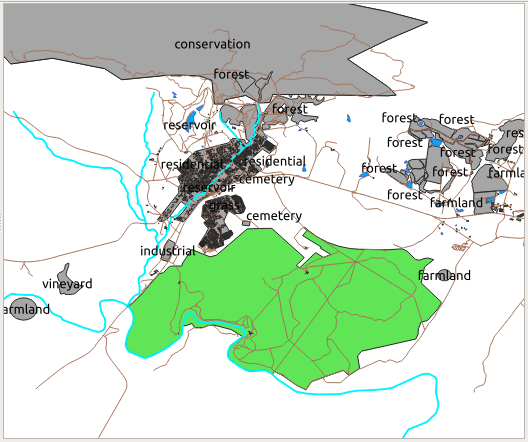 Acest lucru face etichetarea hărții dificil de înțeles, și chiar copleșitoare atunci când există suprafețe de teren cu numeroase utilizări.
Scopul acestei lecții: De a afla cum se pot clasifica în mod eficient datele vectoriale.