3.3.

Lesson: Clasificação

Labels are a good way to communicate information such as the names of individual places, but they can't be used for everything. For example, let us say that someone wants to know what each landuse area is used for. Using labels, you would get this: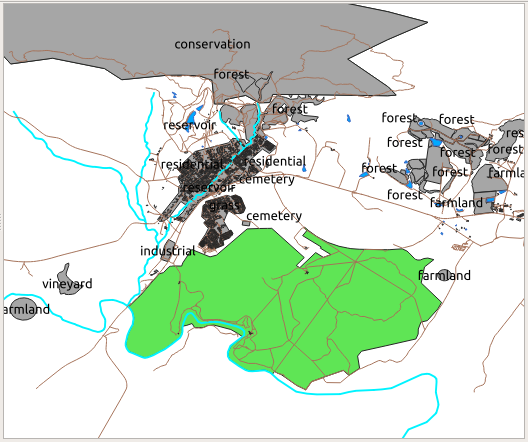 Esto dificulta la lectura el etiquetado del mapa e incluso sería abrumador si hay muchos usos diferentes del territorio en un mapa.
El objetivo de esta lección: Aprender como clasificar los datos vectoriales efectivamente.