Script parameters
Open the editor and start writing at the beginning of it.
You must specify some parameters before the script body:
the name of the group in which you want to put your script:
so you will find your script in the plots group in the Processing toolbox.
you have to tell Processing that you want to display a plot (just in this example):
this way in the Result Viewer of Processing you'll see the plot.
You need also to tell Processing with which kind of data you are working with. In this example we want to create a plot from a field of a vector layer:
Processing knows now that the input is a vector. The name Layer is not important, what matters is the vector parameter.
Finally, you have to specify the input field of the vector layer you want to plot:
So Processing knows that you have called X the Field Layer.
Script body
Now that you have set up the heading of the script you can add the function:
Notice that boxplot is the name of the R function itself that calls Layer as dataset and X as the field of the dataset.
Avvertimento
The parameter X is within a double square bracket [[]]
The final script looks like this:
##Vector processing=group
##showplots
##Layer=vector
##X=Field Layer
boxplot(Layer[[X]])


Save the script in the default path suggested by Processing. The name you choose will be the same as the name of the script you'll find in the Processing toolbox.
Nota
You can save the script in other paths, but Processing isn't able to upload them automatically and you have to upload all the scripts manually
Now just run it using the button on the top of the editor window:

Otherwise, once the editor window has been closed, use the text box of Processing to find your script: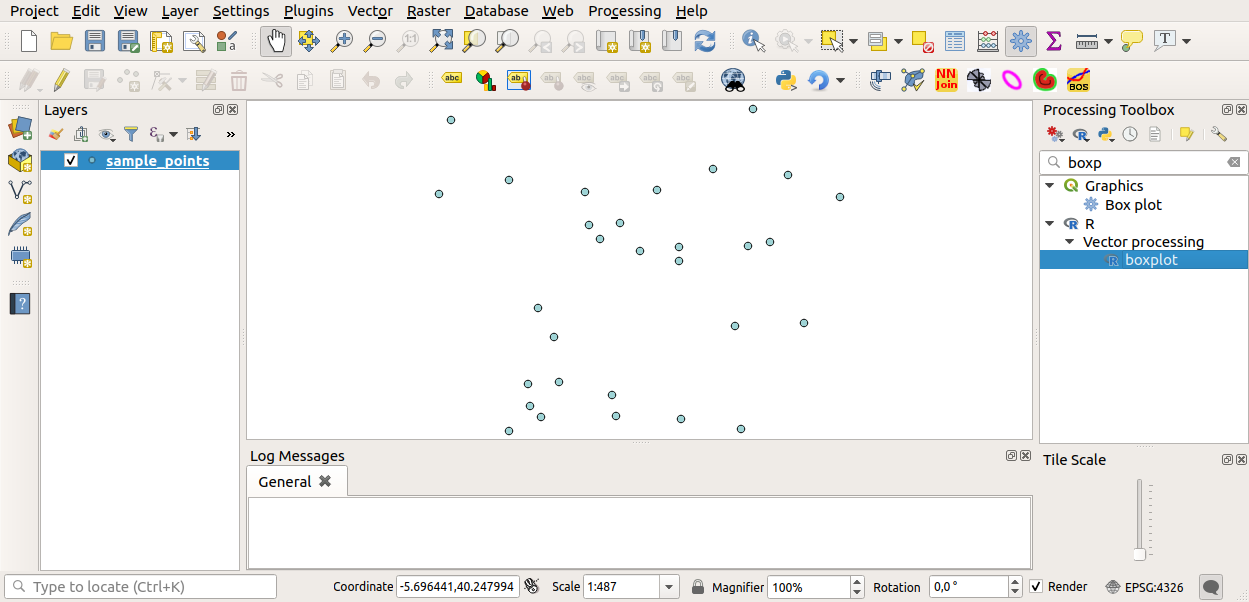 You are now able to fill the parameters required in the Processing algorithm window:
as Layer choose the sample points one
fill the X field with the value parameter
Click on Run.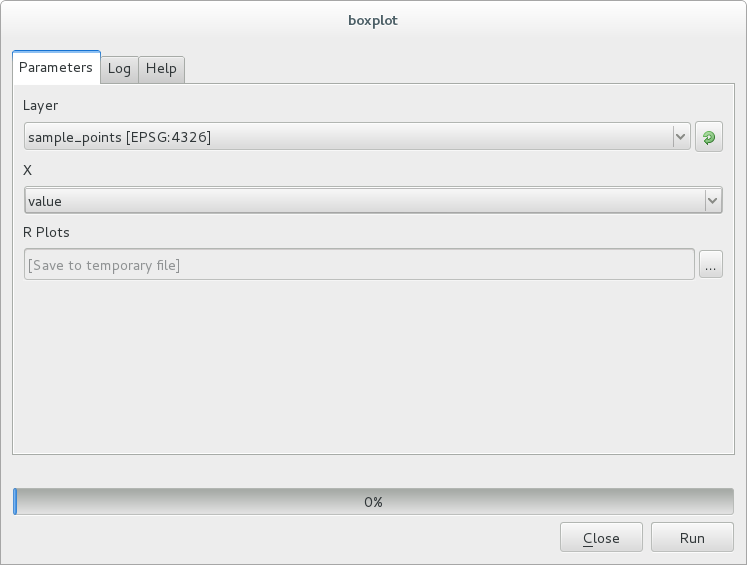 The Result window should be automatically opened, if not, just click on .
This is the final result you'll see: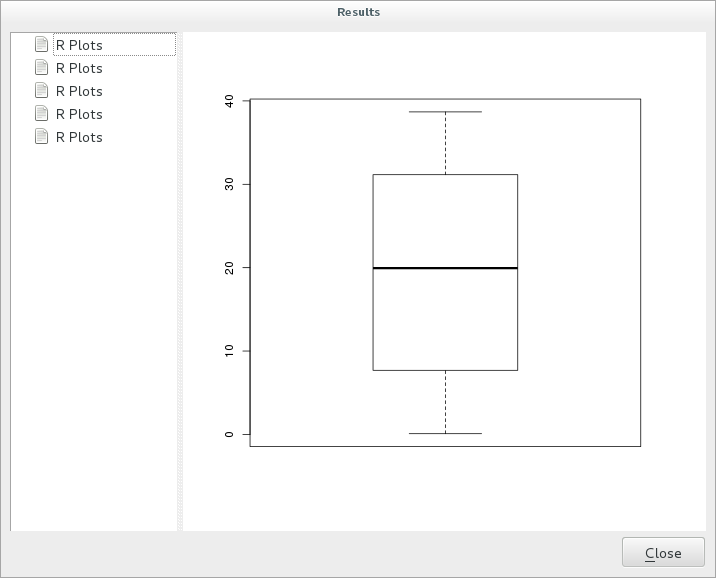 Nota
You can open, copy and save the image by right clicking on the plot