4.

Catálogo

The QGIS Server Catalog is a simple catalog that shows the list of QGIS projects served by the QGIS Server. It provides a user-friendly fully browsable website with basic mapping capabilities to quickly browse the datasets exposed through those QGIS projects.

The QGIS Server catalog uses the variables QGIS_SERVER_LANDING_PAGE_PROJECTS_DIRECTORIES and QGIS_SERVER_LANDING_PAGE_PROJECTS_PG_CONNECTIONS (see Variáveis ambientais)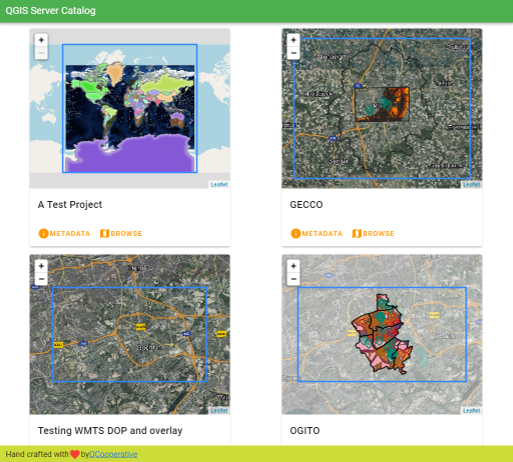 Você pode consultar os metadados associados a um projeto e os serviços que ele fornece. Links para esses serviços também são fornecidos.

By browsing a project, it is listed the dataset that it serves.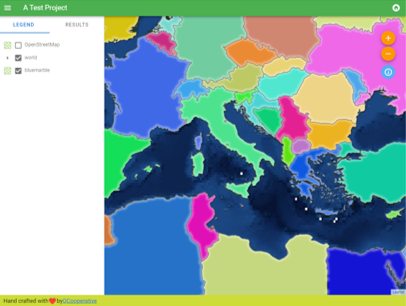 Use o clique direito sobre uma camada para exibir a tabela de atributos associada a ela.

É possível consultar as informações dos elementos do mapa, como mostrado na imagem abaixo: