The Main properties dialog of the map Item Properties panel provides the following functionalities (see figure_composer_map):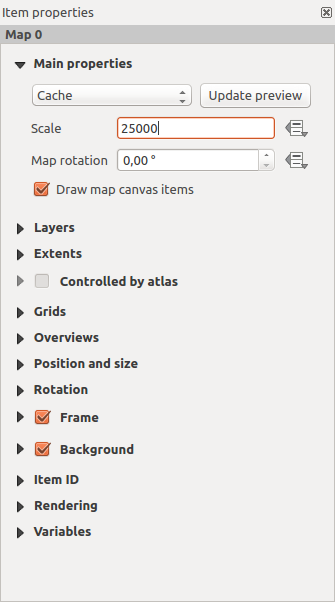 The Preview drop-down menu allows you to select one of the preview modes 'Rectangle', 'Cache' and 'Render', as described above. If you change the view on the QGIS map canvas by changing vector or raster properties, you can update the Print Composer view by selecting the map element and clicking the [Update preview] button.
The field Scale manually sets the map item scale.
The field Map rotation allows you to rotate the map element content clockwise in degrees. The rotation of the map canvas can be imitated here.
Draw map canvas items lets you show annotations that may be placed on the map canvas in the main QGIS window.