The Main properties dialog of the legend Item Properties tab provides the following functionalities (see figure_composer_legend_2):
Figure Composer Legend 2: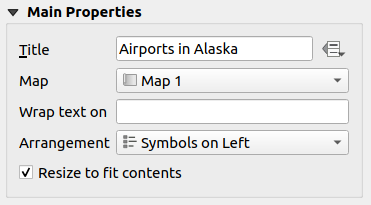 In Main properties you can:
Change the title of the legend.
Set the title alignment to Left, Center or Right.
You can choose which Map item the current legend will refer to in the select list.
You can wrap the text of the legend title on a given character.