4.3. Lesson: Classification
Labels are a good way to communicate information such as the names of individual places, but they can't be used for everything. For example, let's say that someone wants to know what each landuse area is used for. Using labels, you'd get this: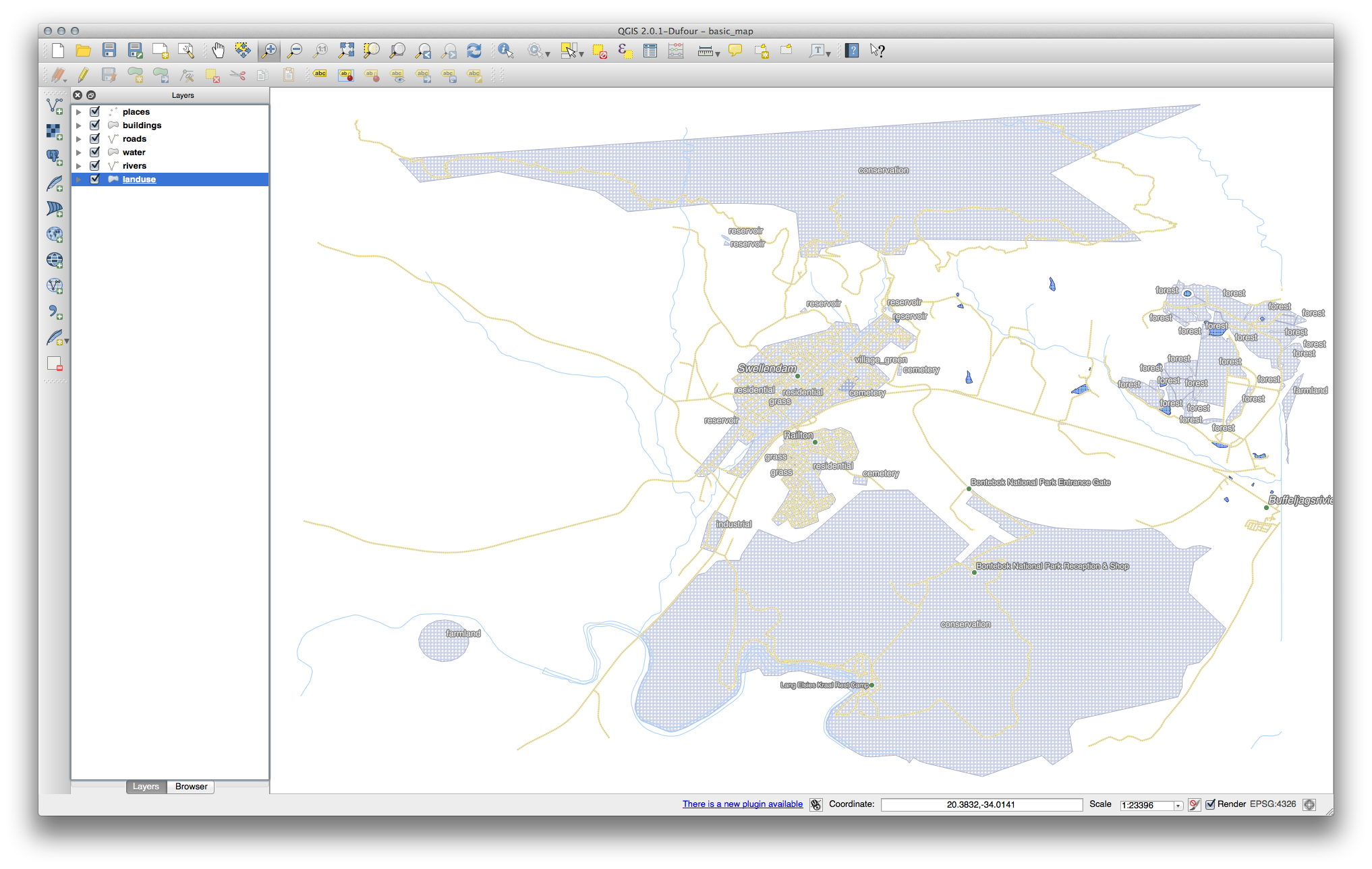 This makes the map's labeling difficult to read and even overwhelming if there are numerous different landuse areas on the map.
The goal for this lesson: To learn how to classify vector data effectively.